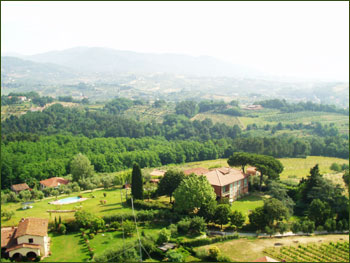 The Tenuta Gaetano Spadaro, owned by the Spadaro family since 1959, started out producing white and red wine and olive oil.
Some years ago the farm was radically transformed. The lands surrounding the farm were prepared for planting new olive trees in order to step up the production of extra virgin olive oil.
About 1500 plants were embedded and divided, according to the D.O.P. regulations, in the following varieties: "Frantoio", "Pendolino", "Leccino", "Maurino" and "Moraiolo".
Converting the farm into an 'organic' structure was another great change. This was an important and crucial choice, as the "organic" sector has been increasingly drawing the attention both of the consumers – that now attach great importance to food quality and safety – and of the producers – that are increasingly concerned about the protection and safeguard of the environment.